Yokneam, Israel 4-June-2020 – CompuLab introduces IOT-GATE-iMX8 – a low cost, industrial IoT gateway, offering exceptional connectivity and versatility in a miniature, rugged housing. Built around CompuLab's UCM-iMX8M-Mini System-on-Module, IOT-GATE-iMX8 features the NXP i.MX8M Mini SoC coupled with up-to 4GB RAM and 128GB storage.
Targeting industrial control and monitoring applications, IOT-GATE-iMX8 delivers an assortment of wireless and wired interfaces required in typical IoT systems: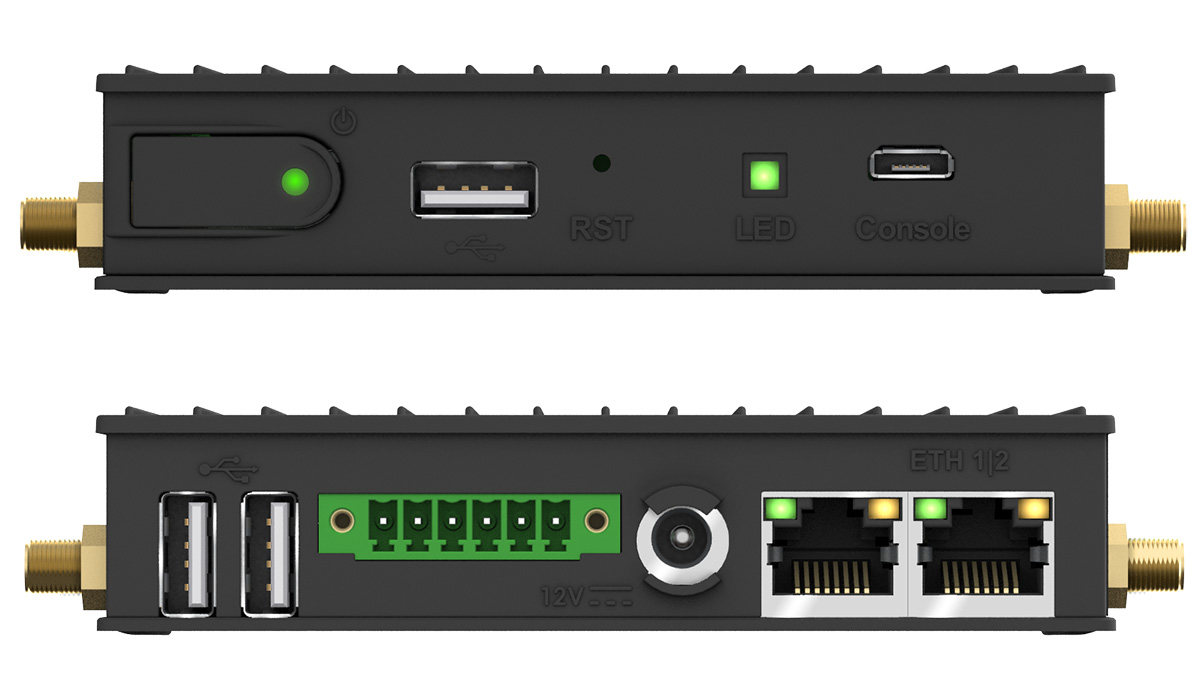 Built-in LTE modem and GNSS
WiFi 802.11ax, Bluetooth 5.1
2x Ethernet, up-to 3x RS485 / RS232 ports
3x USB, 2x CAN-FD, digital I/O
Optimized for Industrial Deployment
IOT-GATE-iMX8 is specifically designed to address the requirements of IoT integration in industrial environments: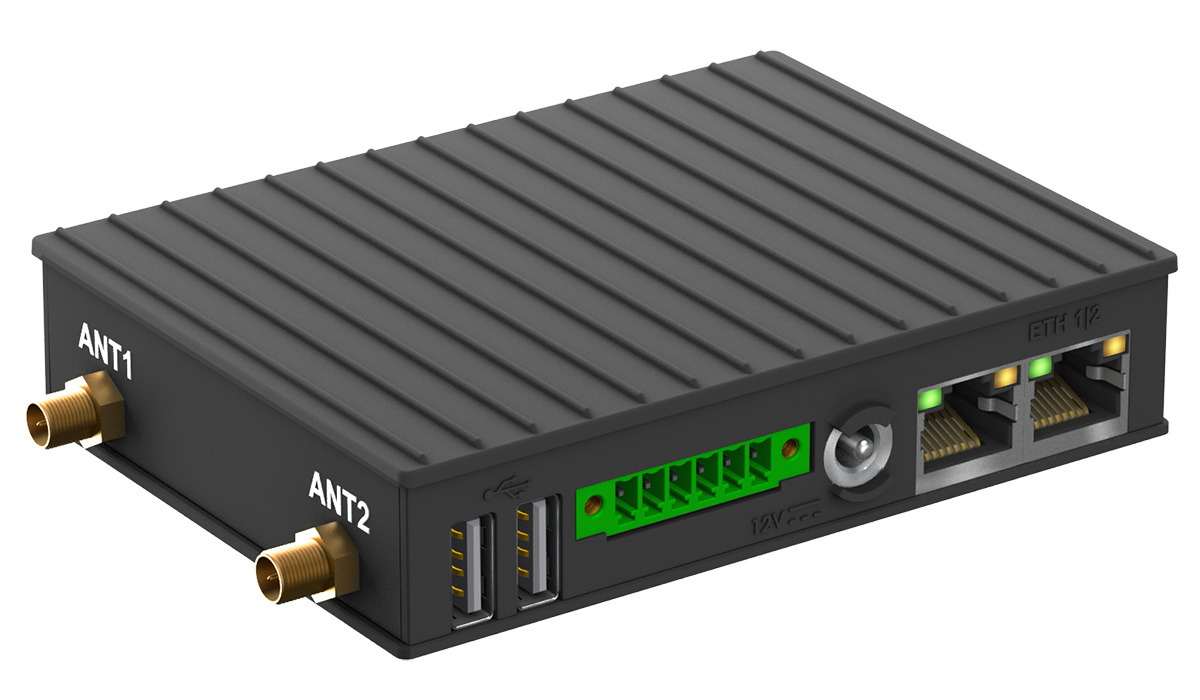 Operation in wide temperature range of -40C to 80C
Shock, vibration, dust and humidity resistance
Wide input voltage range of 8V to 36V
Isolated industrial interfaces (CAN, RS485, digital I/O)
DIN-rail and wall / VESA mounting
Modular and Customizable
Each IoT project presents different connectivity requirements that cannot be addressed with a single hardware configuration. IOT-GATE-iMX8's highly modular design provides a wide range of different I/O combinations:
2x mini-PCIe sockets and 4x antennae connectors for wireless modules (WiFi, Bluetooth, cellular, LoRa etc.)
Built-in I/O modules support any combination of up-to 2x CAN-FD / RS485 / RS232 ports and digital I/O
Optional, secondary eMMC module for extra capacity or storage redundancy
IOT-GATE-iMX8 functionality can be extended even further with custom, application specific I/O expansion boards. In addition, customers that require a radically customized form-factor or functionality can leverage IOT-GATE-iMX8 for development and quick proof-of-concept and then make a seamless transition to a fully custom design with the UCM-iMX8M-Mini System-on-Module, while benefiting from proven hardware and existing software stack.
For projects that do not require housing, IOT-GATE-iMX8 is also offered without the enclosure – as SBC-IOT-iMX8.
Software Support
IOT-GATE-iMX8 is provided with ready-to-run Debian Linux with built-in Docker support and easy-to-use deployment tools, allowing customers to focus on application development.
Customers who prefer to configure a custom O/S image can leverage the IOT-GATE-iMX8 Yocto BSP which includes Linux kernel 5.4, Yocto Project 3.0 and U-Boot boot-loader.
In addition, IOT-GATE-iMX8 supports popular IoT frameworks such as Docker, Microsoft Azure IoT and AWS Greengrass. OTA updates can be integrated using a pre-configured Mender Yocto layer.
Specifications
| | |
| --- | --- |
| CPU | i.MX8M Mini, quad-core ARM Cortex-A53, 1.8GHz |
| RAM | Up to 4GB LPDDR4 |
| Storage | Up to 64GB, eMMC flash, soldered on-board |
| | Up-to 64GB, eMMC flash, optional module |
| Network | 2x Ethernet ports |
| | WiFi 802.11ax |
| | Bluetooth 5.1 BLE |
| | LTE cellular modem |
| | GPS / GLONASS |
| USB | 3x USB2.0, type-A connectors |
| Serial | 1x serial console via UART-to-USB bridge, micro-USB connector |
| | 1x RS485 (half-duplex) / RS232 port, terminal-block |
| I/O expansion | up-to 2x CAN / RS485 / RS232, isolated, terminal block |
| | 4x digital inputs + 4x digital outputs, isolated, terminal block |
| RTC | Real time clock with back-up battery |
| Input voltage | Unregulated 8V to 36V DC input |
| Dimensions | 112 x 84 x 25 mm |
| Enclosure | Aluminum housing |
| Cooling | Passive cooling, fanless design |
| Temp. range | -40C to 80C |
Availability and Pricing
IOT-GATE-iMX8 and SBC-IOT-iMX8 are available now through CompuLab's worldwide distribution channel.

IOT-GATE-iMX8 is offered at a variety of configurations starting from $130 for volume orders.

SBC-IOT-iMX8 is offered at a variety of configurations starting from $110 for volume orders.

Please contact us for detailed ordering and pricing information.
About CompuLab
CompuLab is a leading designer and manufacturer of embedded computing products since 1992.
CompuLab products are embedded in digital signage, telecommunication systems, automotive devices, gaming systems, medical devices, aerospace and marine systems, and countless other applications.
CompuLab headquarters are located in Yokneam, Israel with offices in St. Petersburg, FL.
For additional details please contact:
Kevin Peter Gade
kpg@compulabnordic.eu
+45 70270416